Double Hidden Tray Cases
All-acrylic cases excellent for displaying standard 1" and 1 1/2" open trays for rings, earrings, and other jewelry. This unit displays one tray above, and you can hide an inventory tray below. Available in locking and open styles. The locking case has a hinged door on back with a cam lock and two keys.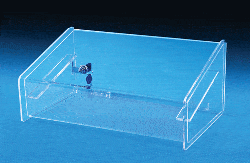 Double Tray Cases
Two open trays can be displayed in this case, with the back tray at a 45º angle for good viewing. The separate cover slides over the case and has a lock hasp in the back.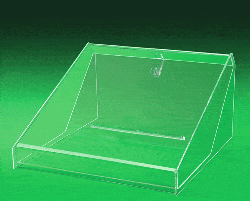 Vertical Tray Cases
For vertical display of open trays with partial security use the VTH1,this case is open at the top. For locking security use the VTH1L.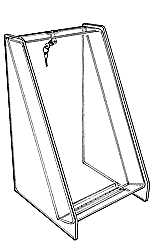 Pilfer Resistant Tray Covers
Covers made to deter sticky fingers. Protect your jewelry trays, either full size or half sizes.