Ornament Trees
These trees fit into a solid acrylic base (3" x 6") and display ornaments in six 4"-diameter holes.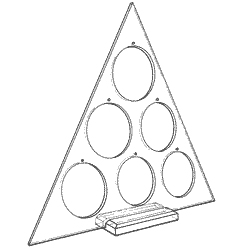 Arched Hangers
This one-piece clear acrylic arch features 18 holes for ornaments or long earrings. Allows up to 7″ tall ornaments. The holes are 3/4" apart to allow for different spacing options.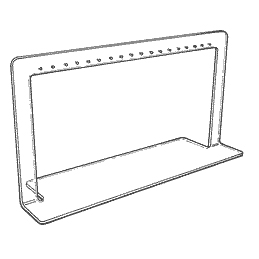 Acrylic Rod Ornament Hangers
Quarter inch rods make these displays very versatile for hanging not only ornaments, but punch-hole-packaged merchandise and many other things.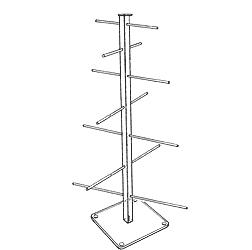 Hinged Ornament Displays
These units have 12 ornament holes and have clear acrylic hinges so they fold flat. Width is adjustable.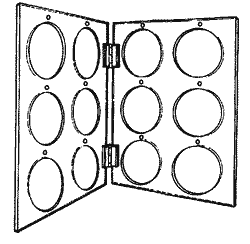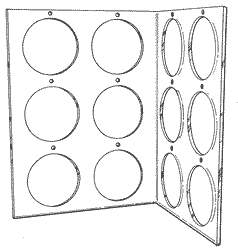 Name
H
W
D
Price
Notes
Buy
HB2
13
14
7 1/2

$

38.61
This one-piece bent acrylic ornament display has twelve 3 1/2"-diameter holes.
Ornament Risers
Hang ornaments and utilize the top platform for any eye catching display. These easy to assemble displays are constructed with acrylic rods and stainless-steel screws and pack flat.