Rotating Necklace Displays
Thumbscrews on top of these displays allows them to be turned to view hanging necklaces. Tops and bases detach for easy shipping.
Round Top Necklace Rotators
Available in three heights.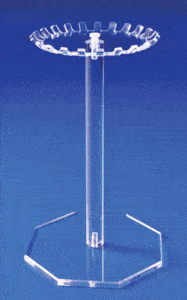 Square Top Necklace Rotators
In two different heights.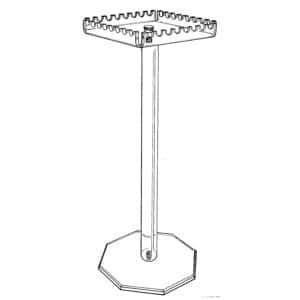 Clasp Necklace Rotators
For extra security, necklaces can be clasped through the holes in the circular top of these displays. The 7"-diameter top has 17 holes. Made in two heights.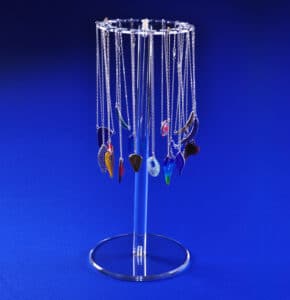 Name
H
W
D
Price
Notes
Buy
DNR12
12 1/2
8
8

$

67.92
For extra security, necklaces can be clasped through the holes in the circular top of these displays. The 7" diameter top has 17 holes
DNR18
18 1/2
8
8

$

72.02
For extra security, necklaces can be clasped through the holes in the circular top of these displays. The 7" diameter top has 17 holes