These easels are bent at a 60° angle and feature the same quality polished acrylic as our double-bend easels.
We make our single bend easels in two styles:
GS easels have short legs for displaying flat objects like plates.
GT easels have longer legs to accommodate bowls and deeper items.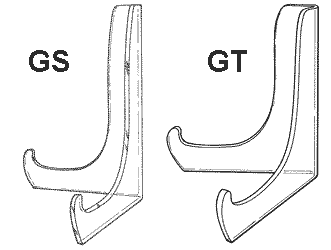 GS Easels
GS easels are a short legged easel for displaying flat objects in an upright position.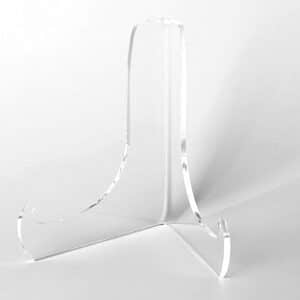 GT Easels
GT easels have longer legs and are able to display bowls, baskets, and deeper display items.